Last Wednesday we went to the doctor's office for Caleb's 4 month check-up. I had already planned on taking the morning off, sleeping in with him, going to the appointment and then my mom would take him and I would go to work. Well, Tuesday night, Caleb had different ideas.
Caleb has been teething for about 3 weeks now and it is awful. I hate that he is in pain and I don't know what he needs to help him feel better. We are having a lot of snuggle sessions and lots of feedings. Tuesday night I told him that we were going to sleep in tomorrow morning and go to see his doctor. Well, midnight came around and Caleb was awake. This isn't like him - Caleb has slept through the night since he was 6 weeks old and now he is waking up in the night and not happy. I changed and fed him and got him back down in 35 minutes. I went back to sleep and next thing I know Caleb was awake again, this time 4:12. I got up, changed and fed him again and this time he was acting like he was up for the day - great. We snuggled in bed for about an hour and a half and he eventually fell back to sleep.
We went to the doctors and got excellent news. Caleb is now 16 pounds, 10 ounces and 26 inches long. My little piglet has gained 8 pounds, 12 ounces in 4 months and grown almost 5 whole inches! I can't believe it. We are going to have a big boy on our hands, and I cannot wait! We discussed the "normal" new-mom-i-don't-know-what-i'm-doing questions and got the go ahead to start him on cereals and purees. Our pediatrician said that she would like to wait on giving him purees for as long as possible until closer to 6 months, but when I told her that 8 ounce bottles were barely getting him to 3 hours between feedings, she said it is fine to start those slowly also.
We are thrilled. As much as I want my baby to stay a baby, I want him to keep growing and developing. I honestly, can't afford for him to eat 8 ounces every 2 hours. LOL. My little is a little piglet and I love him so. We are going to start with Oatmeal and eventually introduce vegetables first, then fruits. I am interested in making my own food for him* and can't wait to try that out.
I am also interested in Baby Led Weaning and need to do more research on the topic, but I think once he hits 5.5-6 months we will be focusing more on this.
I can't wait to see how he keeps growing.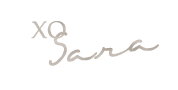 * I want to make him his food but I work for a great food distribution company that had cases of baby food - for whatever reason - and we got some for an amazing price - FREE! I have 7 cases of baby food in his closet that we will definitely use along with the items that I make for him.