So we did it! We sold Tori the Taurus and bought a new SUV for me! :)
Oh man, if you have been following along you will know that we have been working really hard to
reduce our debt
and buying a new car was not in my plan -
AT ALL!
But long story short, we were on our way to the ocean and somehow,
some way
, ended up back in Roseville buying a new car.
Let's take a little stroll through the back story a bit shall we? I
hate
car sales/salesmen. They irritate me and stress me out and always make me feel like I'm not good enough to be there. Saturday was sure to be the same, or so I thought.
We went just to look and see what they had in stock. We already knew that we wanted a 2012 or newer Ford Explorer and if they had one we liked, great! If they didn't, no big deal, Tori was still kicking and going strong for us. The hubs really wanted Snuggle Muffin and me in a bigger vehicle. We live in somewhat of a rural area and we drive in the dark every single morning so a bigger, heavier vehicle is what he wanted us in if we could
handle the cost
.
We pulled into the parking lot of the car dealership and I instantly started getting anxious. I hate how the sales people swarm to you like a moth to a flame, but luckily Ryan is there and takes care of me and handled it all. We were approached by a very nice man who was offering to help in any way possible. We tried to push him aside,
"We are just going to go inside and feed the baby first and then if we see anything we want we will come find you."
He wasn't pushy in any way and somehow ended up letting us go inside to feed Caleb and pulled around the most gorgeous Explorer ever!
Fast forward 3
incredibly
nice gentlemen, 2 different Explorers and
7 hours later
and we were
walking
running
away with this new beauty! I couldn't be more excited! I feel so safe in this new SUV and I know that Ryan feels better about Caleb and I driving in it daily as well.
If you live in the Sacramento area and are looking for a wonderful car salesman who doesn't push and bother, run to
Future Ford of Roseville
and ask for Kevin Frank. This man was seriously the nicest and most genuine car salesman that I have ever met! He even bought us dinner and held Caleb multiple times for us so we could sign papers or do whatever we needed to do.
I'm pretty sure Ryan already has a fishing/hunting man-date set up with the 3 above mentioned gentlemen as well! That husband of mine, makes friends everywhere we go!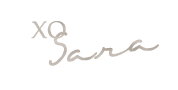 I was in no way compensated for saying anything nice about Future Ford or their employees. I truly just feel blessed to have had such an amazing experience!