We were contacted by Catherine of
Chewy.com
a while back in regards to trying out some products they offer in exchange for our review.
We received our April box for
grooming
and we couldn't be more excited - who doesn't love mail day?
Hanky is a short haired yellow lab. He shouldn't shed that much right? Well wrong! Hanky is the sheddy-est dog ever! We vacuum at least once a week and we really should do it about every other day. We were in need of something to help us contain all of the hair, especially now with Caleb.
Catherine was so kind to send us the
FURminator Dual Brush for Dogs
. We were excited to try it out and Hanky is always excited to get attention that includes petting and loves. We headed out to the backyard and let the hair fly!
We do not give Hank treats on a daily basis. He is a hunting dog and his rewards are given in other ways then food, but who doesn't love a little something special every now and then? Hank must think that he hit the freaking jackpot this week with all this extra love and attention he is getting.
I love what
Chewy.com
has to offer and they even carry Hank's dog food - which is hard to find at normal stores - so that is a plus for us also! If you haven't heard of them or checked out what they can offer your doggies or kitty, go run over there now and see!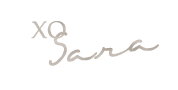 I was not paid to write this review
but did receive items in exchange.
All thoughts and opinions are my own.