Caleb had his first year of swim lessons and it was awesome!
I knew that I wanted to get Caleb introduced to a swimming pool this summer for sure as soon as he was born. I grew up swimming and love it a lot so I wanted to make sure that my kids feel the same way.
Our best friends knew that we were looking into lessons and asked if we wanted to join them for their local aquatic center ones. We, of course, said yes - who doesn't want to swim with friends?
The lessons were 8 week nights in a row for 30 minutes each day. It was a good amount of time to get them introduced but not overwhelmed. Caleb absolutely loved them!
He has never been a shy one when it comes to water. Right after he was born and received his first bath from the nurses you could hear him cooing out of enjoyment at getting his hair washed. **Cutest thing ever**
We did go to the 6:15PM - 6:45PM class and that was difficult. We live about 30 minutes from the pool so by the time I would get home from work, make dinner, eat dinner and get dressed we would have to leave. It was rushed and not our favorite thing. It was also difficult because Caleb goes to bed at 7. We didn't choose this for him, he has set him bedtime on his own, which meant that every night on our 30 minute drive home he would fall asleep. It made our bedtime routine much more difficult.
The classes themselves were good, but I was a little disappointed. I guess looking back I wasn't really prepared for what a 10-month old does at swim classes. The teachers were really nice and Caleb got a lot of time in the water to get used to it and familiarize himself with the fact that pools don't have to be scary.
I can't wait to continue watching him learn things when it comes to swimming and hopefully next year he will understand it better.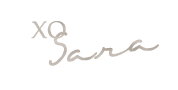 And now, the photo dump!