My Dearest Little,
Each and every month I mention the fact that I am in pure disbelief that you are another month older, and this month is no different! How is it even possible that we now have less then 1 month until you are a year old! How is it that you are almost not a baby anymore? Can you please stop growing up?? Mommy would really appreciate it :)
You still love food, but are no longer a huge fan of purees. You would much rather eat whatever is on our plate then yours and that is fine. You tried pancakes and grilled cheese this month and were so excited for both! I'm glad that now there are two easy options for us to feed you and that you don't inhale faster then the speed of light. With all this eating though you aren't gaining weight, like your Daddy, and that is due to your movement.
You are still a great sleeper, although our night time routine has been rough. We know you are tired and while you take your last bottle you can barely keep your eyes open, but yet when we lay you down, you refuse to go to sleep. I don't know if it is just because of these new teeth coming in or what, but it is making it rough. There have been, more then I would like, times where we just let you "cry it out." It tugs at my heartstrings each and every time, but I know that you are so exhausted and will eventually fall asleep. Luckily though, you sleep all night and love when we come to get you in the morning. Naps are still a struggle, but we will take all night sleeps as opposed to multiple naps and waking up during the night.
Caleb Tyler,
You are the light of my life and I can't wait to see what this next month brings us. I can't believe that you are going to be 1 and technically a toddler! I love you so much Snuggle Muffin and don't ever forget it.
I love you!
Mommy
**************************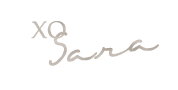 Photo Dump: