Yesterday marked 4 months since I was last at work...which also meant that I had been home with baby boy Hughes for 12 wonderful weeks and it was time for me to go back.
I have wanted to be a SAHM my entire life and when I became pregnant we took a hard look at our financials and situation to see if that would be possible. Honestly, right now, it isn't. And as much as it breaks my heart to have to go back to work, I am not upset about it.
As I have said many times before, we live a wonderful life and we want to continue to live that life with Caleb now. With that being said, I must work to help pay the bills.
As I look back on my first day of work I am so proud of myself. I woke up at 4:30 and got ready for the day. I had already laid out my outfits for the week Sunday evening to try and save myself the hassle of changing a million times in the morning. I was ready to go - myself anyways - by 5:02. I then got my lunch, water and bags loaded up in the car. Next chore for the morning was getting Hanky set up for the day including a nice bowl of breakfast and water outside -
side note: Hank missed his Mommy and Brother lots because he ate a pair of Daddy's shoes that were outside
. I was then ready to hit the road - I started the car to get it warm and loaded up baby boy. We were on the road by 5:20 and headed to Mima's house.
I must state that I am a very lucky girl in the fact that Caleb does not have to go to a daycare.
My mom retired while I was still pregnant and ever so graciously offered to watch Caleb.
Her, along with Ryan and his parents, will be watching Caleb each day during the week.
Blessed is an understatement.
I left the house with dry eyes and headed off to work. I hated leaving him, but as I drove away from the home that I lived in for 5 years I just kept telling myself that it is good for both of us. I mentally can use the time away from him, especially on days when he won't nap - which nowadays is more often than not, plus it makes coming home to him so much better. He can use time with other people, besides me, to get used to socializing and hopefully learn to nap.
Coming home was amazing. Although Caleb was asleep when I got to my moms and didn't wake up until we got home with a nasty diaper and
starving
hungry, he got cuter during those hours I was gone. And grew! Is that even possible?
I still hope one day to be able to stay home with him, but I think at this point I would rather it is when he is older and able to do more things with me. Maybe by the time we get blessed with another little that will be possible, or part-time working will be possible.
To all you SAH mommies out there, I envy you. You are awesome and have one of the best jobs in the whole wide world!
To all you working mommies out there, I envy you. You are awesome and get to be rewarded each and every day after work by coming home to your littles!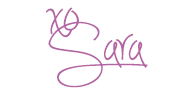 P.S. Don't forget about the giveaway from yesterday!