I was nominated for a Liebster Award!! :)
I couldn't believe it when
Jordan
nominated me! It is such a pleasure and sincerely, Thank You!
The rules for the Liebster Award are as follows:
1. Link back to the blogger that nominated you.
2. Answer the 11 questions requested by the nominator
3. Choose 11 nominees with small followings.
4. You cannot nominate the person who nominated you.
5. You must let the bloggers know they were nominated.
My 11 Questions Answered:
1. Who would you want with you if you were stranded on a deserted island?
This is a very tough choice. I would want both my mom and husband. But if I had to choose one, it would be the hubs - he is my baby daddy after all :)
2. If you could do anything you wanted right now, what would it be?
I would either own a dance studio or be an elegant event coordinator. I know, both very different from each other, but both are dreams of mine.
3. If money was no object, what would you do all day?
I would own about 30 acres and the hubs and I would run an event business off our land and have room for hunting.
4. Where do you most want to travel, but have never been?
I would love to go to Europe. The hubs says that I would
love
Germany. Maybe one day :)
5. What is your favorite memory?
There are so many to choose from. I think all of my favorite memories currently would have to do with my dad and husband. Two most important men in my life.
6. Who is your favorite author?
My favorite author would probably be
Maggie Stiefvater
7. If you could go back in time, what year would you travel to?
I would go back to 2005, the summer that my dad got sick and passed away. I would spend more time with him and not let the little stupid things get in the way. I miss him every day.
8. How would your friends describe you?
I would guess Loyal and Loving. I think that I have an old soul and care a ton about people. I usually end up caring too much and sometimes get hurt. But I don't think it is all bad because it just means that there are better friends out there. I definitely have some of the best friends in the whole wide world :)
9. If you had to evacuate your house immediately, what is one thing you would grab on the way out?
This is tough...I would make sure that Ryan and the pups were safe and sound.
10. Who is the one person that helped make you who you are today?
My mom. She is
amazing
! She is my bestest friend - besides Ryan - and my favorite! I love her dearly. It used to make me upset how much alike we are, but I have grown to love it! I hope that I can be half the mom she is to me. :)
CONGRATS!!! Here are your 11 Questions!
1. What are three things that we don't know about you?
2. Where do you see yourself in the next 5 years?
3. What is your favorite meal?
4. What is your favorite color?
5. What do you do for a living?
6. What is your favorite hobby? Besides blogging of course :)
7. What is better, to have loved and lost or to have never loved at all?
8. Cat or Dog person?
9. Dream job?
10. Who is the one person you can tell anything to without fear of judgement?
11. What are your favorite daily blogland reads?

Thank you again Jordan for the nomination!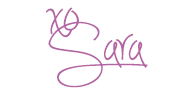 P.S! I'm featured over on two wonderful ladies blogs today! Go check em out!
Showered with Design - Wedding Q & A Series
LifeStyleLove - Meet the Sponsors